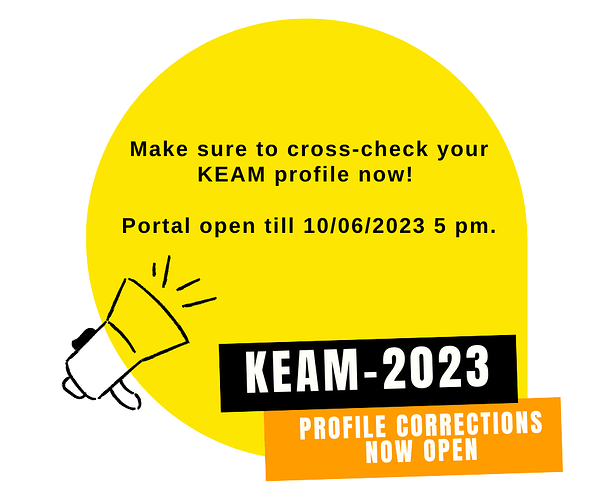 What is happening?
Applicants who have submitted their online application for admission to Kerala Engineering/Pharmacy/Architecture/Medical/Medical allied courses (KEAM-2023) can check and correct any errors in their profile until 2023-06-10T11:30:00Z
How-to
To access their profile page, candidates should visit the website https://www.cee.kerala.gov.in and click on the link 'KEAM 2023-Candidate Portal'.
Requirements
They will need to provide their Application Number and Password. On the profile page, candidates can review their personal details, photo, signature, nativity, reservation, NRI status, and other benefits. If any defects are identified in the application, candidates can view them by selecting the 'Memo Details' option in the menu. They can rectify the defects by uploading valid documents, photos, or signatures as required.